The Beer Here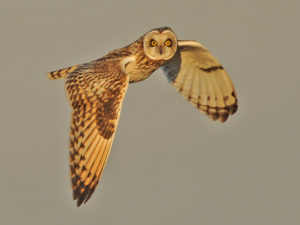 Oregon is a utopia for beer, contributing more than $2.3 billion to the economy and employing more than 4700 employees. 74 brewing companies (32 in Portland alone), operate 102 brewing facilities in 45 cities in Oregon (source: Oregon Brewers Guild).
In Oregon, It's a Brew Pub World

By JESSICA MERRILL
Published: The New York Times 1/13/2006
THERE'S a saying here that you can't drink all day – unless you start drinking in the early morning," said Jim Parker, a bartender at a venerable neighborhood pub in Portland, Ore., as he served up two beers. It was actually early afternoon, though well ahead of a respectable happy hour. But the chill rain splashing the sidewalks outside felt like a handwritten permission slip from Mother Nature herself to enjoy Portland from the comfort of a bar stool. Call it hoppy hour instead.
For people partial to fine craft brews and plenty of local color, Portland's rainy winter season is a great time to visit the city that is king of beers. Indeed, Portland has more breweries – 28 – than any other city in the nation if not the world, and it has arguably become one of the best destinations anywhere for beer-tasting.
On a visit to Portland in November, raindrops collected in puddles on the city streets, umbrellas were unfurled under gray skies and the light of day began dimming by mid afternoon. A big disappointment for viewing the city's famous rose garden or day-tripping to the Columbia River Gorge – but perfect for visiting one of Portland's many brew pubs, cozy places with low lights or crackling fires, good food, good beer and good cheer.
"What we have here is this fun culture," said Fred Eckhardt, a local beer writer who happens to have a Portland beer named after him (Hair of the Dog's Fred). "Nowhere else in the world are you going to find such a variety of pubs that offer such a wide variety of beer than in Portland, Oregon. We are making just about every world style of beer."
Portland's reputation for producing quality craft beers developed in the 1980's, when Oregon repealed Prohibition-era laws banning brew pubs (restaurants with on-site breweries), helping to pave the way for the opening of several microbreweries. Today, Portland's brewers range from large operations with nationally distributed brands like Widmer to very small producers.
The Oregon Brewers Guild offers a map of local breweries for visitors, but a good place to kick off a tasting tour of Portland beers is at one of the city's oldest and largest breweries, Widmer Brothers Brewing Company, located in an industrial center on the east bank of the Willamette River.
Two Portland natives, Kurt and Rob Widmer, started home brewing as a hobby before starting Widmer Brothers in 1984 and producing 400 barrels of beer in 1985. They produce roughly 200,000 a year, most of which is their German-style Hefeweizen, an unfiltered wheat beer that accounts for 85 percent of the brewery's sales.
You can practically sniff out Widmer by its smell alone; the sweet aroma of brewing barley hits before you arrive. Widmer conducts free tours and tastings on weekends, providing insight into how beer is made, a process in which malted barley is crushed, blended with water and heated to release its sugars. The resulting liquid, called the wort, is strained off, heated and boiled with hops, which lend aromatic properties and bitterness to the blend. Then it is mixed with yeast and fermented until it is converted into alcohol and carbon dioxide.
Widmer also runs the Gasthaus, a bright, airy pub across the street from the brewery, where you can sample one of the dozen or so beers on tap along with German specialties like sauerbraten or house-baked pretzels for dipping in cheese fondue. It is tempting to order a Hefeweizen here in the place where it is brewed, but the Gasthaus is also the spot to try Widmer beers that may be harder to find outside Oregon – Cherry Bomb, Widberry or Snowplow Stout.
Across the river in the Pearl, as Portland's trendy warehouse district is known, is BridgePort Brewing Company, which bills itself as Oregon's oldest craft brewery. Started in 1984 and housed in a former rope factory, BridgePort is perhaps best known for its India pale ale, made with five different hop varieties. The brewery's onsite pub makes a good stop to refuel after shopping the Pearl's swank boutiques, featuring a bakery, a two-level bar and a full restaurant.
Mike and Brian McMenamin are two other brew-pub pioneers in Portland. They are brothers who have created a regional empire that would make Willy Wonka proud if he brewed beer. Walking around the city without coming across one of their 15 properties is about as hard as finding a Portland bar without Oregon beer on tap.
Their range of quirky properties include everything from the Blue Moon Tavern, a cozy pub smelling of wood smoke, to the Mission Theater, which shows recent movies and Monday night football games, to the Kennedy School, a restored 1915 elementary school that has been converted into a hotel, a brew pub, a theater and a concert space.
"Traveling in Europe, I saw pubs were more community-based," Mike McMenamin said. "Thirty years ago that wasn't happening here, and certainly not in Portland."
The brothers have recreated that community spirit in their McMenamins pubs and properties. Take the Kennedy School on a rainy night. The spacious halls were teeming with children and parents as well as hip 20-somethings, and a band was playing under a basketball hoop in the gymnasium.
It could have been a high school dance, except that the local bluegrass band actually played well, and the punch bowl was a keg instead. People were walking through the hallways sipping pints of Hammerhead ale and Terminator stout, or sitting at tables chatting with friends, teenagers and adults alike. Children rushed to the front, dancing in time to the music. Here, the beer blended into the background, and the music, the people and the fun took center stage.
It happened again two days later at an event based entirely on beer, Hair of the Dog Brewing Company's dock sale. Grateful Dead songs blared from a radio inside the warehouse, and the line of people dressed in beer gear ("Brew Free or Die" T-shirts, for example) waiting to buy cases and magnums at 10:30 a.m. extended back behind the beer tanks, nearly a 30-minute wait.
DESPITE the long line, the chill air and the morning hour, the party vibe was in full swing. Neighbors talked, swigging samples of the founder Alan Sprints's inventive beers, like Fred, named after Mr. Eckhardt, a hearty brew made with 10 hop varieties resulting in a whopping 65 I.B.U.'s (the international standard for measuring bitterness); Rose Cassis, a deep-pink-hued beer made with locally grown black currants; or Greg, inspired by the local chef Greg Higgins, an organic beer made with squash.
The crowd had certainly come to take advantage of the sale prices on cases of Mr. Sprints's premium bottles, but in the end, it seemed to be as much about having a good time as having a good beer.
It's easy, too, to sample beers from breweries like Hair of the Dog that don't have their own bars. Those beers can be found at local houses, places like the Horse Brass Pub, a British-style neighborhood spot in Southeast Portland that is a local favorite for its more than 50 beers on tap and its 29 years in business.
The Horse Brass is a cozy find on a rainy afternoon. Stepping inside is warming even before a pint is poured, with its deep golden walls, dim lights and a wooden bar lined with vintage beer coasters. The bartender, Mr. Parker, a brewer himself, was quick to recommend Oregon beers.
"We've always supported local products," Mr. Parker said of Oregon's beer culture. "People are used to the idea if you are going to drink a beer, drink what is brewed in your own backyard."
About 11 percent of the beer consumed in Oregon comes from local craft brewers, representing the highest percentage of local craft beer consumption in the country, according to the Oregon Brewers Guild. The national average is only 3.4 percent.
A snug little place called Tugboat, tucked away on a downtown side street, is also worth a stop. Lamplight casts long shadows across the pub, its walls lined with books and haphazard oil paintings. On a Friday evening, Terry Nelson and Megan McEnroe-Nelson, the couple who own the pub, worked the bar as their dog, Tucker, dashed about.
With every seat taken, Ms. McEnroe-Nelson greeted two guests who walked through the door. "Care for a picnic?" she said, waving a hand toward the floor. Tugboat is a place where groups of friends sit at tables catching up or playing Scrabble, then stretch their legs mingling at the bar. Here, beer takes a back seat to conversation, and decidedly so.
"It's beer; it's not a Michelangelo," Mr. Nelson quipped about his brews.
And perhaps that sums up Portland's beer culture at the moment. Good beer has become so commonplace that it has blended comfortably into the fabric of social life. Instead of fancy distractions, a big scene or a big screen, there is simply craft beer and a craft of another sort – the art of talking.
---
WIDMER BROTHERS BREWING COMPANY 929 North Russell Street, 503-281-2437;
www.widmer.com
The scene: A bright brewery and Gasthaus pub in an industrial neighborhood. The brewery offers free tours and tastings on Friday and Saturday afternoons. The Gasthaus has a wide-ranging menu that features German specialties.
The beer: Widmer is best known for its unfiltered wheat beer, Hefeweizen, but it has roughly a dozen beers on tap, including Drop Top Amber, Widberry and seasonal and limited-edition selections.
BRIDGEPORT BREWING COMPANY 1313 Northwest Marshall Street, 503-241-7179;
www.bridgeportbrew.com
The scene: Housed in a converted rope factory in Portland's trendy Pearl district, BridgePort's brew pub is undergoing a complete renovation and is scheduled to reopen in February with an artisanal bakery, a restaurant and two-level bar.
The beer: BridgePort beers often draw on the hop fields of Oregon's Willamette Valley. India Pale Ale is BridgePort's flagship beer, but the brewery also produces beers like Blue Heron Pale Ale, Ropewalk Amber Ale and the seasonal Ebenezer Ale.
CONCORDIA BREWERY 5736 Northeast 33rd Avenue, 503-249-3983;
www.kennedyschool.com.
The scene: One of the McMenamins breweries, it is in the Kennedy School, a restored elementary school. Classrooms serve as hotel rooms, and beer is brewed in a former girls' locker room. There are wood-burning stoves and nice scholastic touches like the Honors Bar (nonsmoking) and Detention Bar (smoking).
The beer: McMenamins brewpubs produce standard beers like Hammerhead ale, Ruby raspberry ale and Terminator Stout, along with many seasonal offerings.
HAIR OF THE DOG BREWING COMPANY 4509 Southeast 23rd Avenue, 503-232-6585;
www.hairofthedog.com
The scene: In an off-the-beaten-track location in a Southeast Portland warehouse, Hair of the Dog is a brewery, not a brew pub, so it's best to call ahead. Try to visit when the brewery is staging one of its periodic sales.
The beer: Alan Sprints founded Hair of the Dog in 1993 with the aim of developing unusual beer styles. His first beer, Adam, is based on a German beer recipe that had fallen into disuse. Other beers are inspired by local personalities.
TUGBOAT BREWING COMPANY 711 Southwest Ankeny Street; 503-226-2508,
www.d2m.com/Tugwebsite
The scene: An antique watch repair shop turned espresso bar and art gallery turned atmospheric downtown pub. The owner, Terry Nelson, brews beer in a small back room but still keeps up his watch repair business.
The beer: A rotating variety of beers on tap, including Extra Special Bitter, an India pale ale, Cask Stout and Hop Red.
HORSE BRASS PUB 4534 Southeast Belmont Street, 503-232-2202;
www.horsebrass.com
The scene: Classic English-style neighborhood pub (not a brewery) where regulars meet to shoot darts or the breeze.
The beer: With more than 50 beers on tap, Horse Brass is a good place to sample beers from Oregon breweries that don't have brew pubs in Portland.
Mc Menamins Market Pub 1526 SW 10th 503/497-0160 (8 blocks)
https://www.restaurantji.com/or/portland/mcmenamins-market-street-pub-/